Okay. I'll admit I was just a little too ambitious. Nick's afghan ain't gonna be finished for his birthday this Friday.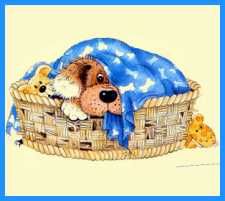 So I've put myself in the doghouse. I really wanted to have it ready , but I'm only about a third of the way through. My only consolation is that it's really warm now in North Carolina.
It's really a good thing that I'm blessed with an understanding and generous son!!!